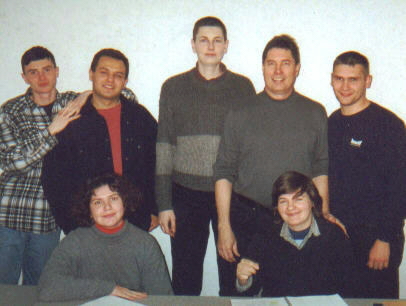 Some students from John's Galatians Class.
Back Row: Vanya, Sergy, Virgil, John, Ted.
Front Row: Tanya, Galina.

"I don't know if my words could accurately describe this place. No one ever has an idle conversation with a stranger. When I asked why, I was told this is left over from the old days when people were afraid to talk to anyone that they did not know in fear of where they might be living next, or worse, causing one of their family members to have a change of address if you catch my snowdrift.

"In contrast to this dark place, my students are bright, happy friendly and so totally in love with Jesus. They are diligent in their studies about learning the Word of God, and they are passionate about seeing their country of Moldova coming to know Jesus as their Savior." - Paula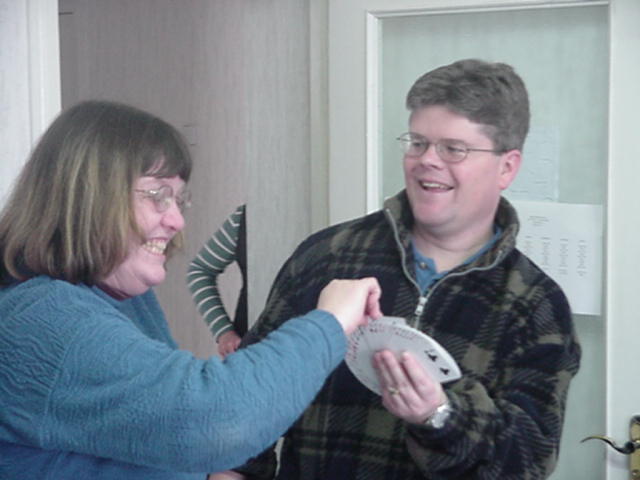 Visiting Professor Tom Mason demonstrates a card trick to Debbie Ball, the Seminary English Teacher.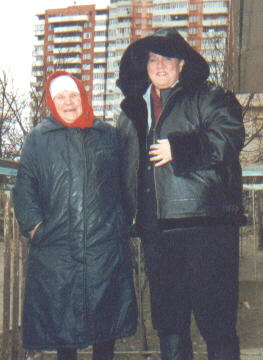 Two Babushka's (grandmothers) share a warm smile in the chilly morning air on the steps leading to the Professors' Flat.