The job of a Shift Commander at Broward County Fire-Rescue Station 6 (Port Everglades) can range from fighting fires inside the dark-murky corridors of a ship to battling petroleum fires atop millions of gallons of volatile gasoline.

Making certain that everything comes together in a safe and effecient manner is the job of the Incident Commander.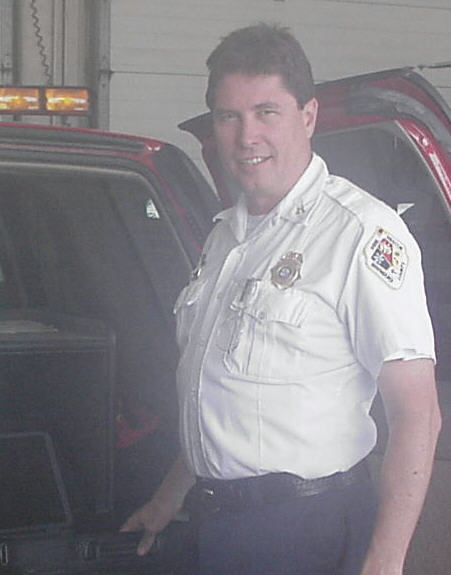 Captain John Stevensons stands at the rear of his command vehicle.