Occasionally the Port Fire-Rescue crew is called upon to perform a high-angle rescue. It could mean bringing an injured worker out of the hold of a ship or it could mean bringing an employee down from the Cement Silos.

Rappelling down a wall is relatively simple. But what do you do when you run out of wall? No problem, you merely flip upside down to prevent overswinging your position and then continue on your way.

This technique is handily demonstrated here by Captain John Stevenson. "I try never to ask something of my men that I wouldn't be willing to do myself."

On the Wall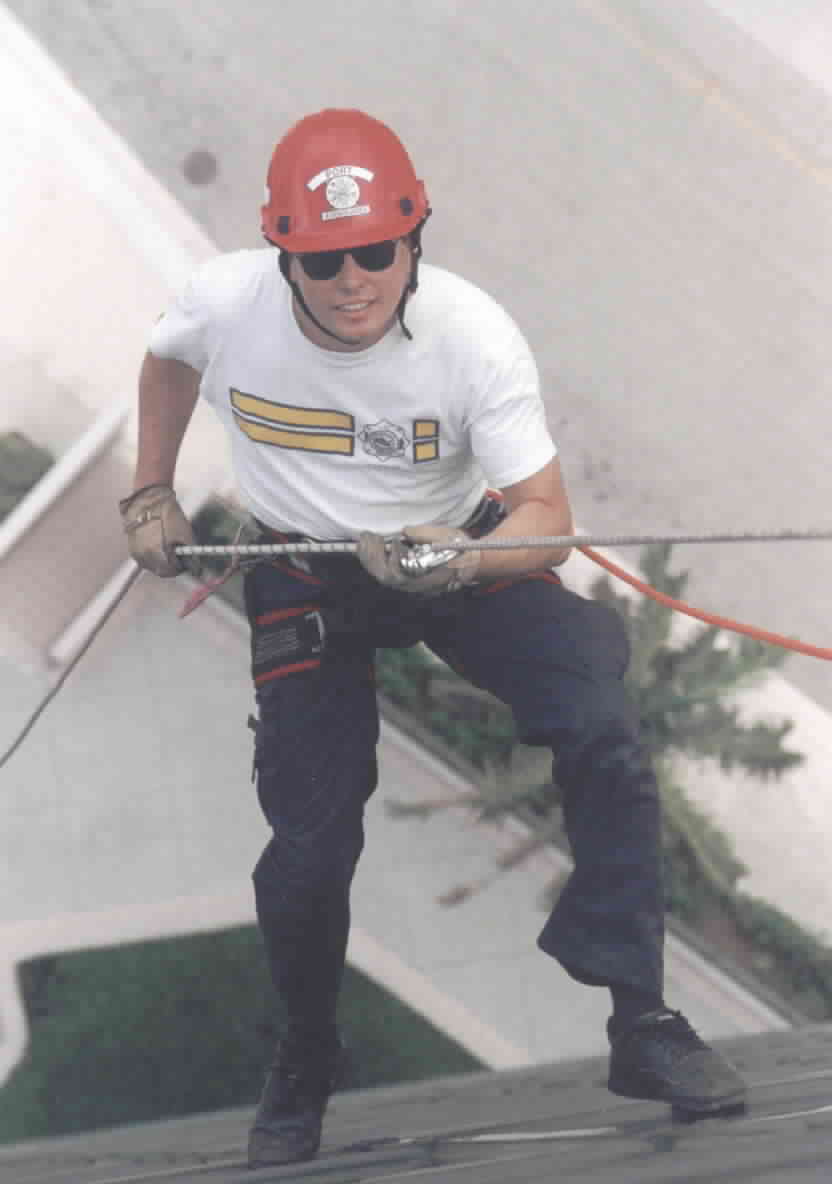 Captain John Stevenson descending the side of a 25 story building
Captain Caribeener
John Stevenson spent several years heading up the Port Training efforts. One of his goals was to establish Station 6 personnel as a Technical Rescue Support Team. This involved training the members in various aspects of high angle and confined space rescue operations.

This training has paid off over the last few years in several high profile rescues.